Announcement for South Dakota Residents
Straight Up Care START-SD-OR Scholarship
FOR IMMEDIATE RELEASE
START-SD-OR has set up a scholarship for residents of South Dakota to better assist in dealing with the ongoing substance use and mental health epidemic ravaging our state. Straight Up Care is a telehealth app based here in South Dakota and has authorized (40) forty, $300 grants to cover the Certification program, so there is no cost to residents that qualify for the scholarship to get trained and certified as a Peer Specialist and begin helping and meeting with those in need.
Eligibility:
Must be a resident of South Dakota.
Must identify as in recovery from mental health, addiction or have a loved one who they have helped navigate these spaces.
Must be willing to help others navigate their recovery path.
Willingness and availability to provide future peer services (in person or remotely) to residents of Yankton, Brown, Lyman, and Hughes Counties once certified.
Must be over the age of 18.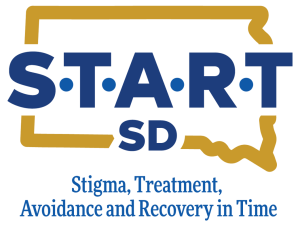 There are no fees required to apply for this scholarship and no repayment is necessary.
About Straight Up Care
Straight Up Care, LLC can be found on the web at https://straightupcare.com/. It is dedicated to empowering recovery professionals with the training and tools they need to make them more productive and successful.
If you would like more information about this scholarship program by Straight Up Care, LLC, please call Dr. Mo at 605-661-1113 or email [email protected].
Learn more about START-SD-OR at: https://www.sdstate.edu/allied-and-population-health/start-sd
*This work is supported by the START-SD-OR project and is funded by the Federal Office of Rural Health Policy (FORHP), Health Resources and Services Administration (HRSA), U.S. Department of Health and Human Services (HHS) under grant #G39RH49507. The information, conclusions and opinions expressed in this product are those of the authors and no endorsement by FORHP, HRSA, or HHS is intended or should be inferred.